2021 could shape up to be a big year for marketers, and our planning and channel experts are excited by what they see. As always, keeping a finger on the pulse of media trends is vital for marketers of all kinds, so we've put together a few of our predictions and topics to watch for the coming year. Just interested in the big picture? You got it. Want to zoom in on a specific media channel? We did that too. Read on below to see what KSM is tracking this year.
The Big Picture
Preparing for targeting and measurement shifts resulting from iOS14 and the death of third-party cookies should be at the top of your to-do list

: Google's sunsetting of third-party cookies "before 2022," and Apple's plan to require consumers to opt in to app tracking early this year are just the latest issues in the reinvigorated privacy debate that's been giving marketers a serious case of whiplash for the past few years. And with changes coming to CCPA by 2023 via California's recently passed CPRA (a.k.a CCPA 2.0), and federal data regulations likely on the horizon, the prep list and subsequent shifts will only grow larger in 2021. So if you haven't yet begun thinking about audience targeting pivots (contextual, modeled, first-party-data driven, etc.), or started adjusting your data acquisition, management, and activation strategy to prepare for a cookieless, and more first-party-data-reliant future, then it's time to get in gear.
Consumer convenience and tech acceleration will continue to rule 2021:

Even once a vaccinated world arrives and things "return to normal," consumers aren't going to just forget about the multitude of delivery and flexible service models that brands rolled out last year. Those who adjusted their business models, tech infrastructure, and marketing approaches to cram a decade's worth of innovation into one year will remain in the most prime position to weather any continuing waves of uncertainty. And if you're still lagging behind, then it's better late than never to start investing in that evolution, rather than risk giving your competitors a leg up moving forward.
Measurement in 2021 is going to remain messy: While MMM, MTA, and Unified Measurement Models will remain in play for the foreseeable future, they'll continue to be impacted by fragmentation issues across both the media and measurement landscapes. Big efforts from legacy measurement providers to evolve, paired with increasing competition, are only going to accelerate this year. And holistic measurement outside of modeled solutions still presents many challenges. Pair all that with the sunsetting of third-party cookies in 2022, and more privacy concerns expected on the horizon, and it's clear that brands need to work faster than ever to future proof their operations by (flashback to #1) advancing first-party-data (1PD) strategies and infrastructure, developing strong proxy metrics, and running more test-and-learn opportunities to remain agile and informed ahead of coming changes.
Adaptive planning approaches are here to stay:

Marketplace volatility and a need for agile media and marketing plans was a relentless theme in 2020, and even with some bright spots on the horizon, adaptive approaches aren't going anywhere in 2021. Adaptive planning is all about establishing pre-mapped criteria for what would encourage a shift to certain media tactics, and/or investment levels, based upon real-world trends and developments (municipal restrictions and "lockdowns" easing or increasing, borders/airports opening up, the vaccine rollout reaches key milestone, etc.). So those triggers (both manual and automated) are laid out up front alongside media tactics, strategies, and investment considerations. They are then grouped into rough phases (with some built-in flexibility to account for unknowns and regression) that create a roadmap allowing a campaign to be as agile as possible while still preserving long-term objectives.
Get ready for the "great emergence," and ensuing travel wave: People are hopeful they'll be able to venture back out into a less socially-distanced world in big numbers this year. Whether initiated by decreasing case counts and relaxed COVID restrictions, mass adoption of a vaccine, or even just the arrival of warmer weather across much of the northern hemisphere, the chances are good that at least part of 2021 could look a bit more like things were pre-COVID. And while this "great emergence" is unlikely to occur all at once, the ultimate activity will have ripple effect across entertainment-, travel-, and discretionary-spending categories. Spring break will be a good barometer of activity prior to what should be an improved summer travel and recreation period (if shifting COVID restrictions, fears, and vaccine rollouts don't present issues).
Zooming In: Shifts Across
Media Channels
VIDEO
The growth of streaming audiences is exciting: This is especially true among older demos like the 55+ group, which saw the largest jump in streaming usage overall. Uncertain market conditions require agility, addressability, and proof of performance more than ever, and if done correctly, streaming can fill that need for many scenarios. But not all streaming investments are created equal. Costs can rise quickly with layers of targeting parameters, so it's important to balance out its benefits with a clear eye on goals and ROI. Still, leaning into the streaming landscape, and the variety of investment options it offers (e.g., direct partnerships versus programmatic OTT, which both bring unique benefits depending upon a campaign's needs and goals), has proved to be a great way for many advertisers to extend linear reach and help drive both brand messaging and bottom-funnel actions in this moment.
Linear TV remains powerful: Streaming audiences may have expanded faster than anticipated in 2020, in large part due to lockdowns, but Linear TV certainly still has a strong place for many brands in both top- and bottom-funnel functions. Consider that some brands ran national TV across feel-good and lifestyle programming in 2020, during a year when escapism happened to be very in demand. Those brands found themselves in a beneficial position because not only did they avoid losing their linear audience, they also in many cases saw strong audience growth. And, due to investment volatility, top-tier programming was often available at healthy discounts. While pricing is likely to level out in 2021 alongside audience viewing habits, the return of more live programming and refreshed series will continue to stabilize overall audience share and prove that linear's reach and value are still forces to be reckoned with in the year to come.
Yes, the definition of "video" is continuing to expand:

For some time now, video hasn't just encompassed the traditional concept of episodic or live programming. That's true in the eyes of both marketers and consumers. The rise of short-form user-generated-content (UGC) appearing on YouTube and across a smattering of social platforms has continued to stretch the definition of what we call video. We have even seen significant crossover between traditional TV and social creative, with TV ads or TV-produced content including complications of UGC pulled together from social. And even if this stretched definition may not be new for 2021, the impressive user growth across many of the platforms that house this type of content (namely TikTok, Snapchat, and their many competitors) is a fairly recent COVID-induced phenomenon, and one that's worth continuing to keep tabs on. While marketers will argue about how to quantify the true value of UGC video content in comparison to episodic and more long-form content (with the audience makeup and brand goals often determining the answer), this much is clear: UGC video is something every brand should give some consideration to when adjusting their video approach in 2021.
AUDIO
"Radio" is becoming more data-driven and attributable in 2021: While radio is often an upper-funnel channel used to drive awareness rather than immediate action, audio ownership groups are making investments into more sophisticated attribution methods. This year iHeart, Cumulus, and Katz are all rolling out, or working on, new measurement and multi-touch attribution tools. Investments are also being made in targeting, including iHeart's new SmartAudio product that utilizes first- and third-party data for more advanced targeting, and Entercom's use of first- and third-party data to target listeners for Radio.com and create an "authenticated listening experience." With radio still enjoying healthy reach across age groups (even during a digital-heavy 2020), marketers should certainly keep an eye on these developments.
Podcasts will continue to expand in importance:

Podcasting exploded (again) in 2020, with nearly 900,000 new podcasts launching. This growth is triple YOY, and these audiences could double by 2023. However, even with this positive growth, there are still a few concerns to iron out in the podcasting space. For one, there's major fragmentation: the top 1,000 podcasts only represent less than 1% of total active shows, and total impression potential still pales in comparison to other pure-play audio inventory. In order to achieve scale, advertisers should utilize multiple publishers and/or podcasting networks (like NPR, Pandora's Audio Exchange, or iHeart's podcast network) that aggregate listenership across thousands of shows. Podcast measurement is another area that needs expanding in 2021; there's a disconnect between impressions recorded for downloaded versus streamed podcasts (downloaded podcast impressions are recorded at time of download, with no confirmation that the ad was heard, while streamed podcasts have their ad impressions recorded when the ad is played), and most podcast networks can only report on impressions delivered, but not impressions by publisher, show, or category. That being said, we believe we'll see improvements in both of these issues in 2021, and that podcasts will continue to expand as part of a balanced media mix.
Digital audio is experiencing significant growth: Just as we saw in the video space, digital audio (inclusive of any ad-supported or ad-free audio content delivered within a website or app) also made important gains this past year that are likely to continue into 2021. By some reports, time spent in 2020 with digital audio slightly surpassed time spent with terrestrial radio for the first time ever. Just keep in mind that the numbers are still neck-and-neck, and terrestrial accounted for 76% of all time spent with ad-supported audio. Still, this growth is exciting for marketers as many of these platforms are able to deliver valuable audience and behavioral data to inform their executions. Google also made waves with small businesses this past year via the beta introduction of programmatic audio inventory in Ad Manager, marking the first time this type of self-serve inventory has been available on its ad platform. While this development doesn't mean much for larger brands who have their programmatic audio managed and placed through an agency's DSP (which has access to a wider variety of inventory and targeting options), it does provide yet another proof point for the growing popularity of digital audio, as the barrier for entry has now been extended to much smaller operations.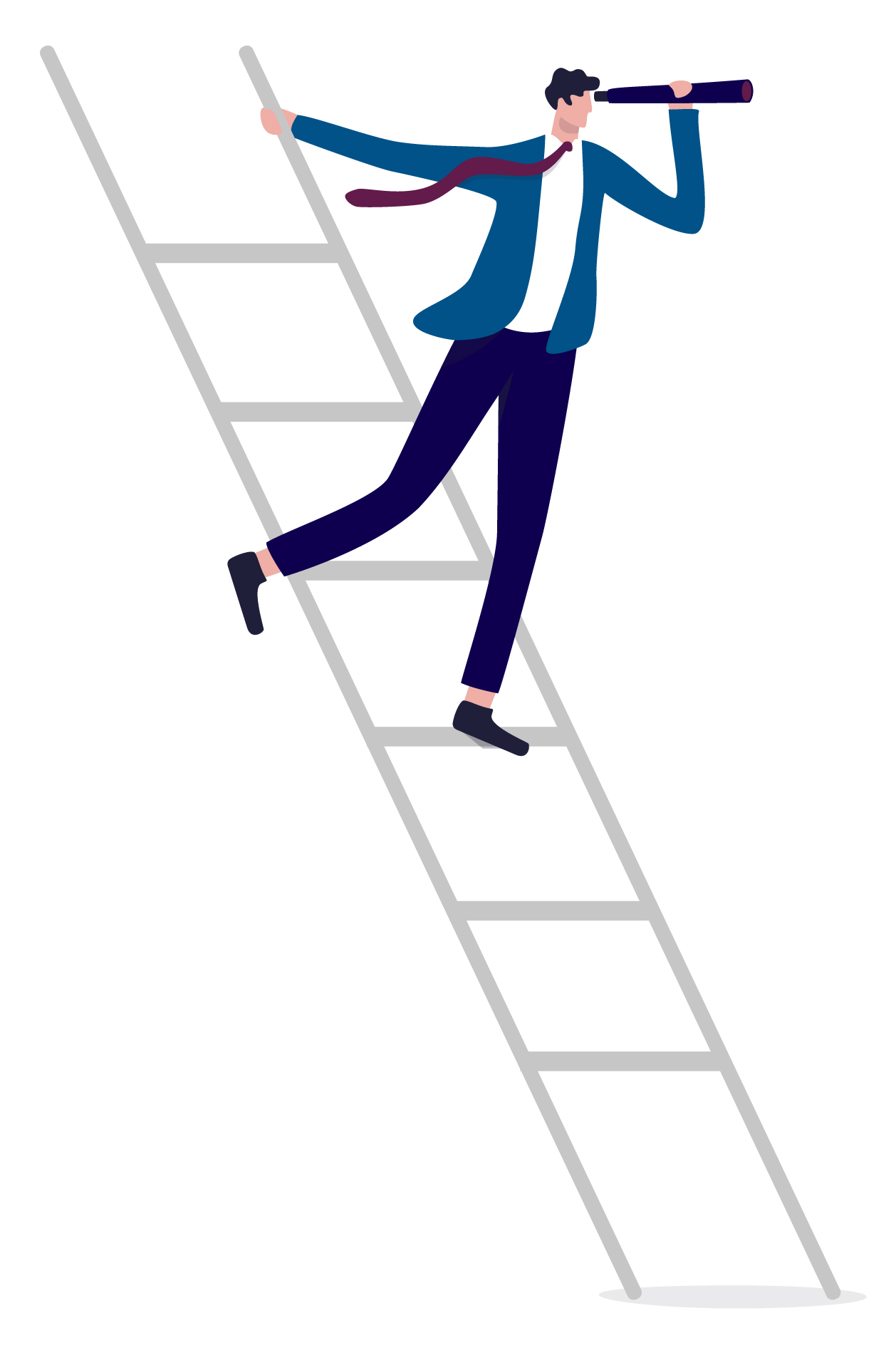 SOCIAL
Apple's IDFA is on the minds of every marketer: with the release of iOS14, Apple has promised to provide its users with an opt-out feature that, if enabled, would block a user's IDFA (Identifier for Advertisers) at an app level. Once Apple releases this update (timing is TBD, but expected in "early 2021"), users will see a prompt allowing them to opt-in or out-out to tracking upon opening any of their individual apps. If a user chooses to engage this feature on a particular app, then that app (and subsequently any advertisers running on that platform) would no longer be allowed to collect and share data on that individual's behavior. Understandably, Facebook, Snapchat, and Instagram are watching this development closely given its potential implications on audience targeting, measurement, and attribution. In the short term, this change will likely bring about more reliance on modeling solutions, identity graphs, and some level of contextual support, to drive results among any "ID-less" audiences. And to be clear, the sky isn't falling—this is a step in the right direction for advertising transparency that will provide more sustainable and healthier targeting and tracking models long-term. Case in point: The industry has already seen, by way of GDPR, a willingness by consumers to opt-in to targeting and tracking when terms and intentions are clearly communicated.
Online shopping is happening now more than ever, and social is driving gains:

Social shopping in 2020 was amplified by two things: 1) consumers were less likely to physically visit retail stores, but their hunger for shopping and social usage remained at high levels, and 2) we saw social platforms halt all other development roadmaps to take advantage of this shift in consumer behavior and build out their e-commerce capabilities. Facebook and Instagram in particular really upped their game with the introduction of "Shops" across both platforms, improvements to dynamic ads for retail, and the launch of live shopping. These shifts make it easier now more than ever for consumers to connect with, and purchase from, retail brands. Furthermore, Pinterest is now considered the digital shopping mall, with 90% of consumers using the platform with shopping intent. And new technology across its platform (such as visual search) has made browsing and personalization a higher priority, improving the overall shopping experience. With these social platforms making in-app purchases so accessible, we'll be watching to see if they will ever stack up to the big shopping apps like Amazon and Instacart.
The rise of AR and VR:

While social VR and AR have been emerging topics for a couple years, lots of ground was recently made in the space. In 2H 2020, Facebook launched its Reality Labs operation, designed to aggressively advance its AR and VR products and the platform's environments. Alongside that launch came the launches of its Horizon social VR experience, a new Oculus Quest 2 wireless headset, and the announcement of Facebook's partnership with eyewear maker Luxottica (owners of Ray Ban) to begin the journey toward AR glasses (which will start with beta testing "smart glasses" this year before any AR-ready display glasses are developed). It should be noted that the social giant is treading carefully with its AR glasses' timeline given the false start of Google Glass, due largely to privacy concerns. And it's not just Facebook that's driving gains in this space. TikTok just announced its first augmented reality (AR) effect that lets users create digital effects that interact with their surrounding environments. Altogether, these milestones foreshadow big opportunities on the horizon, and marketers should certainly use 2021 to consider the possibilities and start planning ahead prior to the coming years, when many hope to see boosts to AR and VR product and platform adoption.
And don't forget: UGC and short-form video (already called out in our Video section), is a crossover trend that should live on your 2021 social radar as well.
SEARCH
Data access is shifting: Led primarily by Google Ads, but also being seen across other search engine advertising (SEA) platforms, access to certain search query data is becoming more restricted next year. With this brings an opportunity to re-focus SEA strategies on audience understanding over just search intent, by keeping tabs on audience segmentation sources like Observation Audiences, among others. It also provides an opportunity for brands with robust 1PD repositories to bake that data into campaigns to bolster the effectiveness of dynamic search ads, retargeting, and customer acquisition efforts.
Automation opens new opportunities: Google, in conjunction with the aforementioned data restrictions, is pushing more automation features within their platform. The good news for marketers is that these features allow for more effective testing and scaling of SEA campaigns in a time when speed and agility matters more than ever. New capabilities within Smart Bidding provide a great example of recent advancements. Teams can now monitor the effectiveness of multiple conversion points (e.g., phone calls vs. online bookings), and use Search Ads 360 bidding to weight and give spend preference to conversion points that are driving more qualified leads (online bookings). These types of efficiency and performance-driving features are only expected to become more prevalent in 2021.
SEA's agility will continue to drive its growth in 2021: Due in part to the direct-response nature and agility of search, many brands maintained or expand their search dollars in 2020. We expect this trend to continue into next year, as brands, especially e-commerce and retail, look to fluid vehicles for capitalizing on trending topics and driving bottom-funnel conversions.
Automation that helps scale efficiency and performance-driving features across campaigns is only expected to become more prevalent in 2021.
PRINT
Print will remain a good way to stand out amidst growing digital clutter and screen burnout: It's no secret that screen time saw huge gains in 2020, and while that increase is positive for marketers, it also brings more clutter, competition, and room for burnout. Similar to OOH, print's ability to create unique and often more intimate connections with consumers is an important benefit. It also provides a change of scenery. In many cases, magazines offer consumers an escape from their routines, and a place for them to access longer-form content (versus the endless scrolling on social media). Across categories such as epicurean, home, health and beauty, lifestyle, and travel, readers are able to gain inspiration and insights into the latest trends and topics at their convenience. This dynamic is a big reason why print should remain a strategic medium to consider for many brands in 2021.
Readership habits are shifting, but the audiences are still here: While revenues for U.S. based periodical publishers have decreased significantly since 2007, and more readers have adapted to access content from their favorite titles across "360" digital platforms, the print environment has still seen some important positives. For instance, the total number of magazine readers in the U.S.has actually increased since 2012, the overall number of magazines in the U.S. has stayed fairly consistent, and some titles have actually been able to achieve circulation increases. Publishers, both across the magazine and newspaper verticals, have had to adapt their models to retain revenue and relevance as consumer preferences have evolved. The key to this has been providing value across platforms and delivering consumers what they want and need, using innovation and relevance to cut through the 24/7 news cycle. And as a shift to paywall models continues to expand, print outlets must prioritize both quality journalism and valuable or unique content in order to survive. These are factors that, for those who do it right, will only bolster the trust and reputability that these titles hold among consumers.
Tech innovation, such as "360" cross-media platforms, will continue to redefine what it means to run "print": Publishers are continuing to expand opportunities to leverage "360" cross-media platforms to extend touchpoints and deliver a more rich advertising experience for consumers. With the ability to live across print, video, display/native, social, and even podcasts, custom content provides more seamless brand connections and consumer engagement, amplified by alignment with trusted magazine brand names. Generally developed and executed in the tone of the magazine brand, these activations have the potential to garner significant relevance and interest among consumers, while also capitalizing on the shareability and engagement opportunities of social media. Pair this with the fact that publishers have a healthy amount of 1PD on their subscribers, in an age where data loss is a concern across other channels, and the advertising opportunities only become more enticing.
OUT-OF-HOME
Shifting commuting and traffic patterns will keep OOH on its toes: While traffic has yet to return to pre-COVID levels, there has been a significant rebound. According to Geopath, average daily miles traveled is now around 94% of what it was pre-COVID. That said, traffic patterns have shifted; with the rush hour commute volume down overall, average traveled miles are being made up with other types of travel. Densely populated areas, including public transportation activity, have been especially slow to rebound, and overall traffic patterns have shifted from their pre-COVID state. One way to get around these traffic changes is to prioritize OOH opportunities near or around essential businesses. And on the flip side, many marketers also gave up prime real estate during the pandemic, and there are still opportunities to take advantage of those spots that may still be up for grabs. Additionally, due to the steep drop in OOH last year, vendors may be more open to providing flexibility in contracts, including cancellations or schedule revisions, or even lowering space costs in return for a long-term contract. At this point, the vaccine means that larger and more varying traffic rebounds are a matter of when, not if, so marketers should be aware of these opportunities and move on them quickly if it's right for their 2021 plan.
OOH's calling card this year will be to win the emotions of pandemic-weary consumers in fun and creative ways:

As people venture back out, getting noticed in unique ways, and among less cluttered spaces, will help build brand equity among audiences that should be optimistic and hungry for change. Keep in mind, however, that new consumer behaviors might necessitate a rethink of OOH strategy in 2021—be sure to pick the right tool and messaging to promote the desired human action. For instance, QR codes (remember those?) saw a resurgence this past year due to their ability to provide contactless engagement in the pandemic environment. Instagram's incorporation of QR codes also helped fuel their usage, and OOH marketers should take advantage. Other interesting trends include brands tapping into sensory experiences. One example saw a luggage maker use scented posters positioned at "pet level" to attract consumers' furry friends as they passed by, calling attention to their pet-carrier line. And finally, we all know 2020 brought about a wealth of social content, and 2021 will likely carry those gains forward. Tapping into user generated content across social to tie an OOH message back to consumer conversations is always a great way to showcase brand ambassadors and encourage additional engagement in real-world environments.
Digital OOH, and DOOH inventory available programmatically, is continuing to expand: Digital OOH screens have been around for quite a while now, but their importance grew significantly during the onset of the pandemic when brands and advertisers were seeking ways to pivot messaging and creative quickly and efficiently. That dynamic certainly isn't going away in 2021, and with DOOH screens enjoying higher market penetration numbers than ever (a recent study from Mordor Intelligence rated the U.S. DOOH space the highest on ROI per screen), marketers should certainly take advantage. In parallel with screen growth, the ways that marketers can access and invest in DOOH inventory is also growing, with programmatic DOOH taking big strides this past year. In some senses, 2020 could almost be considered the kickoff to DOOH truly being made available programmatically, given that many providers flooded networks with inventory and greatly improved their audience targeting capabilities. This is all setting the stage for even more creative and tactical flexibility within OOH environments in 2021. And as network size and buying capabilities improve, so too does measurement and attribution. Some DOOH inventory offers the ability to tie location data (pulled from mobile device pings) back to follow-up touchpoints and even purchase behavior across various environments. So whether it's the ability to deliver dynamic messaging triggered by real-time events (e.g., time of day, weather conditions, location, audience capacity, wait time, etc.), bolstered measurement and attribution, or simply the flexibility to swap locations and creative quickly, DOOH is a tool worth prioritizing for many brands in 2021.
EXPERIENTIAL & BRAND ENGAGEMENT
Consumers still crave experiences, no matter what environment they're in: People are always looking for opportunities to connect and engage. Brands who come out ahead in this environment will be those who reinforce the notion that 1:1 connections don't need to be physical touchpoints. Brand engagement can extend beyond live interaction to alternate platforms and experiences including social activations, AR, VR, influencer engagements, and the like. Activations like virtual concerts, exclusive interviews, festivals, and game shows only scratched the surface of what's possible, and can all offer opportunities to host or sponsor engaging events that show dedication to local communities and causes. As brands work to feel out the dynamics of 2021, marketers should remember that unique experiences, even in virtual environments, are always powerful tools for driving affinity and loyalty.
Social platforms will continue to offer a multitude of opportunities for virtual engagements, but Facebook is the big one to watch in 2021: As mentioned in the preceding social rundown, Facebook has been mighty busy this past year launching its Reality Labs operation. Its latest efforts to make AR and VR more accessible across its various platforms will open up new opportunities for brands to create immersive and engaging experiences well beyond the pandemic fallout period. Marketers should keep a close eye on the adoption of both its Oculus Quest 2 headset and the Horizon social VR experience to determine if viable opportunities may exist in the near future to reach and engage with these social audiences in completely new ways.
Larger live events, when they return, will look much different: The complexities of what many live events, especially those indoors, will look like once they do return present some important considerations for brands interested in launching integrations in 2021. For instance, will attendees to concerts be required to provide proof of vaccination or negative COVID tests, and does this dynamic introduce an exclusionary or politicized narrative that some brands may want to steer clear from? And, on the flip side, what risk or legal exposure are brands putting themselves in if they participate in an event that may have less stringent safeguards? In either case, liabilities and brand safety will remain an important consideration as live events return. But that of course does not mean these opportunities should be brushed aside altogether in 2021. If the audience, message, and event is right, then brands who do choose to re-activate live executions this year are likely to find appreciative and highly-engaged attendees.