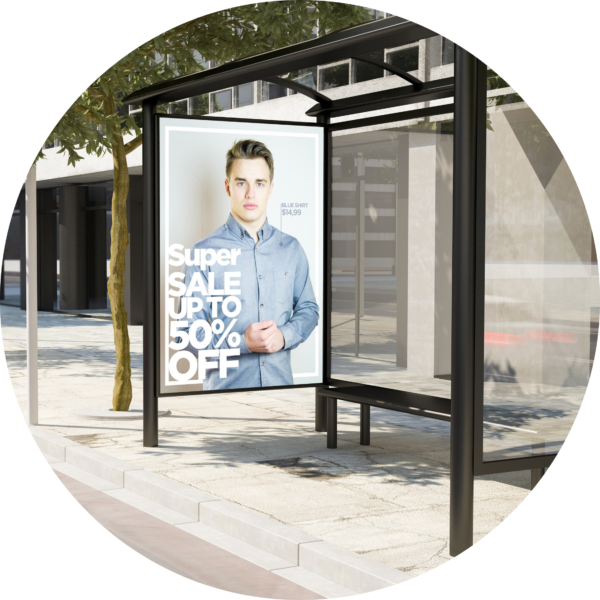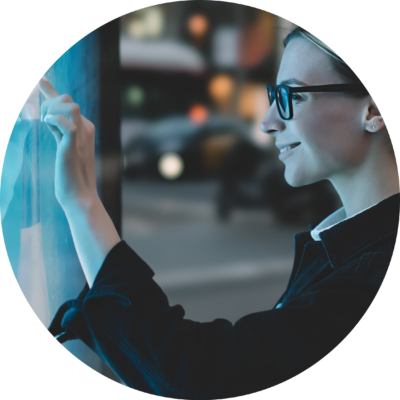 A good Out of Home (OOH) or Digital Out of Home (DOOH) campaign should deliver unique, engaging, and locally-tailored media to expand reach and make a splash during key moments of your customer's journey. At Kelly Scott Madison, we cut our teeth specializing in the power of local media, and our expertise has only strengthened over our 50+ years in business. Today, the majority of our clients rely on our out-of-home media buying expertise.
The KSM competitive advantage is our extensive local OOH media buying database. We have a library of over 10,000 units in 180 markets from nearly four dozen companies which provide detail on sight line view times, obstructions, per-unit historical pricing, and impressions that are leveraged during vendor negotiations.
Our approach takes into account more than just the "where;" we also consider the "when" for digital placements (including programmatic digital OOH) to address time of day messaging needs and purchase occasion. Geopath, Nielsen, and other data sources are used to drive OOH strategy and tactics, such as identifying potential units and locations that index well against target attributes.
We leverage the power of our in-house programmatic specialists for DOOH programmatic buying, which taps into our proprietary High Caliber Programmatic Network to ensure the same transparency, brand safety, and viewability as all our programmatic buys.
While there is no one "right" way to track exposure for traditional and programmatic OOH advertising, our analytics team knows how to match the right measurement tool to the metrics that matter to your business. Whether that means employing mobile location data, regression modeling, match market tests, or direct response, we tie performance to your bottom line and allow you to gauge OOH's influence on brand campaign metrics such as awareness, recall, purchase intent, app downloads, TV viewership, offline sales and site visitation.

We maximize your OOH investment using creative solutions like dynamic messaging. DOOH units purchased directly or programmatically can utilize specific messaging based on pre-defined conditions such as time of day, weather, or an RSS feed. Then, measure your impact with mobile advertising IDs.
Let's get creative together: as an OOH media buying agency, we also have extensive experience with alternative and community-based media like high school and community sports program sponsorships, direct-to-guest menu media, door hangers, lawn signs, and more.
KSM has helped numerous brands across countless categories level up their OOH game. From digital Times Square activations to rural community billboards, we know how to reach your audiences where they live, work, and play. As OOH measurement and programmatic capabilities continue to evolve, so do we, which means you're able to see the true impact of your OOH campaigns on your bottom line.