We take digital ad fraud seriously.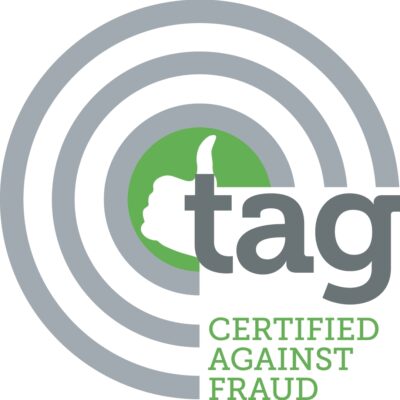 Which is why we're proud to once again receive the Certified Against Fraud seal from TAG. TAG (The Trustworthy Accountability Group) is the leading global initiative to stop criminal activity and increase trust and transparency in digital advertising, and this TAG certification seal validates the rigorous standards we abide by to prevent digital ad dollars from being lost to fraud.
KSM's VP, Investment Solutions Sara Lemmermen had this to say about our 2021 recertification: "Trust and accountability is essential to all of our work at KSM. It's important to us that our clients can be confident we're making the most of their digital ad dollars, and that our vendors are aware of the high bar we set for transparency." We couldn't agree more Sara. Congratulations!
For more details on the TAG certification credentials and program, visit their press release.