Here's what to watch in 2022.

As we settle further into a new year, we've been spending more time thinking about what 2022 may bring to the always-evolving online media and marketing landscape. One thing's for sure: as we emerge from a period of accelerated and forced adaptation, there's no shortage of continued shifts for the coming year. Read on to find out what to watch.
Short-form social video is here to stay
TikTok usage continues to grow over time, with TikTok becoming the third largest social platform in the U.S. as of 2021 (behind Facebook and Instagram). Usage is also growing among older users, with strong YoY growth for those 25+ (25-34: 16%; 35-44: 35%; 45-54: 209%; 55-64: 159%; 65+: 113%). Brands have been investing in growing their organic presence on TikTok, which has resulted in high engagement. A stronger push for paid presence is sure to follow this year. Recently, brands like Duolingo have been taking the TikTok space by storm, putting out witty and trendy content that looks right at home on the "For You Page" (#FYP), which is a feed of content curated individually for users based upon their browsing and search activity.
We see this as a pivotal year for more advertisers to get in on this movement and gain some traction. As the repertoire of organic content grows, many brands will jump on the opportunity to repurpose this content and boost success with paid promotions as well. Now that TikTok reach and user composition is looking more and more like Meta, and there is high opportunity for viral earned media, brands should seriously consider including TikTok as another evergreen staple channel like Meta.
Other video platforms are playing catch up on short form in 2022. YouTube Shorts are currently in beta within the YouTube smartphone app and launched in the U.S. in March of 2021. Essentially, YouTube shorts appear to function very similar to TikTok, with videos under 60 seconds and continuous "doom scrolling." It's only a matter of time before YouTube includes ad placements for Shorts; whether that be within the existing placement options in Google Ads or a separate mini ad platform only for Shorts advertising. In the meantime, these fun, short-form videos are still incredibly popular, so in 2022 advertisers should consider creating bumper (6s) ads that leverage this playfulness and storytelling in a way that doesn't require prolonged attention.
We also recommend scaling 6 second ads with a programmatic retargeting strategy to move users down the consumer journey. However, just because short-form social video is all the buzz, don't forget about the importance and impact of CTV within your strategy. The past few years have certainly proved the staying power of CTV, and executions are projected to increase in 2022. As the video space becomes more and more fragmented, it will be essential to create a cohesive video strategy across platforms and channels. Additionally, we recommend brands advance their KPIs in 2022 to look beyond video completion rate; instead, move toward business goal KPIs to better evaluate the performance of video executions wherever tracking is available.
Social Platforms will make Influencers more cost-effective and accessible
Influencer campaigns are on the rise, with almost 75% of advertisers planning to tap into them this year. Celebrity and mega influencers are losing steam (don't let the Super Bowl LVI fool you), with advertisers wanting to leverage everyday influencers that users are more likely to connect with and trust. The challenge: how do you find them?
TikTok lead the way with automated tools to help brands connect with content creators. Back in 2019, Creator Marketplace launched, which allows marketers to discover top TikTok personalities, create and manage those campaigns, and track their performance. In 2021, Facebook launched their Inspiration Hub, which is a studio that helps brands find videos, hashtags, and posts that are receiving high engagement. From there, brands can evaluate influencers to find the best fit.
Instagram is testing new branded content partnership features to help creators get discovered by brands. Creators now have the ability to add to their list of preferred brands; this will give them priority when companies are searching for new creators to work with. Currently, Instagram is also testing "Instagram Subscriptions," a feature that would enable users to access to exclusive content from creators in exchange for a monthly fee.
With these capabilities right within platforms, it removes the need to engage with larger influencer marketing partners who mark up the cost with commissions. With the rise of influencer marketing on social, we predict that more evolutions to these tools will make it even easier for brands and their agencies to find micro and nano influencers that can be more efficiently woven into media strategies.
Visual search is the new voice search
Voice search hasn't taken off in the past few years as some experts predicted it would, but visual search is going strong and will become an even bigger trend in 2022. In 2021, Google made image extensions globally available, and they've driven strong results for advertisers in several industries. To capitalize on this, Google could expand this visual function even further by allowing advertisers to show up when users search by image, with paid keywords matching to alt text on the photo. Even if advancements don't go this far, the impact of images is still undeniable and will continue to be a big player in 2022.
The expansion of retail partners developing walled gardens will continue
It seems as though every major retailer wants to develop the new Amazon Advertising platform, offering search, programmatic, and integrated partnerships. But can smaller retailers really compete with the scale and efficiency of Google and Amazon? They're certainly willing to give it a shot!
As Google makes more updates, many of which have decreased control and visibility for advertisers (less detailed search term reports, more automation, no more ETAs, etc.), advertisers and their agencies are exploring new partners with whom to reach their customers (Instacart, Amazon, Best Buy, Lowe's). While these will, of course, have lower scale due to their newness, and Google will remain the giant in the PPC space, the market is growing and Google will likely lose a small bit of its stronghold.
Programmatically, we believe there will be a rise in Retail DSPs as well as PMPs. These partners have very valuable data and are looking to new ways to monetize it, especially as cookies go away and the need for second-party data grows. The Trade Desk in particular has partnered with Walmart to create the Walmart DSP, and has since rolled out a few other beta partnerships (with Kroger, Roundel, Drizly). This will be a trend that we see continue in 2022.
Given that the depreciation of the cookie has been postponed several times, when the end finally arrives there should be many alternatives available to marketers.
Data Security and policy changes will continue to swirl in 2022
From Apple to Google to the Government, 2022 will continue to be focused on bringing privacy to consumers and big tech companies adjusting their regulations.
It's likely that in 2022, Apple and its AppTracking (ATT) framework and other privacy standards will change. This means vendors' ability to share data across apps and identify campaign targets will decrease, and that justifications used for black box programmatic ops are slowly fading. Android and other tech players are in a similar boat. These mobile and technology titans will rapidly begin to adjust their software and ad tech framework, as it relates to privacy; most likely racing one another to be the first to market with these new standards. Governance and transparency are at the forefront of our industry these days, and Apple, Android, and a host of others will be accountable for how they manage these efforts—not just advertisers. There will be checks and balances, especially from the GDPR. Yet this is a good thing in the grand scheme of things, as it could garner more peace of mind for all involved.
In conjunction with increasing concerns around data and privacy protection, Google plans on phasing out third-party cookies by mid-2023. This will mean advertisers have to increase their dependence on first-party data to be prepared for the shift by mid-2023. Given that the depreciation of the cookie has been postponed several times, when the end finally arrives there should be many alternatives available to marketers. While advertisers have heavily relied on the cookie in the past, we will see a switch to first-party data, cookie alternatives such as Unified ID 2.0, cohorts, Google's Topics, and contextual solutions. While there will be a learning curve as brands develop a strategy for their first-party data, in the end it will be more efficient than third-party solutions. Advertisers should start organizing and testing their first-party data as soon as possible for a smooth transition.
The social space has also seen some big upheaval in terms of data practices. Meta has been under a lot of scrutiny over the last couple years regarding misinformation and discrimination. This has driven substantial changes over the years, including adoption of special ad categories in 2019, political advertising bans during the recent election, the rebranding to Meta in order to lessen the lack of trust tied to "Facebook" in 2021, sensitive audience category targeting removal in January 2022, and the launch of Meta's Privacy Center, a hub where users can learn more about the company's approach to privacy across all apps. This is just the start of what's to come in 2022, forcing Meta to become strategically thought of as a mass reach tactic versus highly targetable. As Facebook cracks down on advertising policies, it faces some confusion and grey areas when it comes to permissible ad categories, and this year may just be the tip of the iceberg.
Automation Takeover
Google's newest innovations trend toward simplifying processes in account management via automation in order to allow agencies and advertisers to emphasize strategy and results over remedial tasks. This is clearly seen in the recommendation to use broad match keywords with Smart Bidding versus phrase and exact match keywords for search campaigns, the addition of Performance Max Campaigns, and responsive search ads (called RSAs for short, which tap into the power of machine learning) replacing expanded text ads (ETAs). In 2022, Google could increase the focus on automation in three key ways: 1) rolling out more hands-free campaign types, 2) making smart bidding the standard across all accounts in 2022, and 3) making broad match the standard keyword match type. Talk to our search specialists for more details on how these updates can improve campaign efficiencies and impact.
Evolution of traditional channels into the online space
While linear TV, terrestrial radio, and static out-of-home ads still capture the attention of a sizeable and valuable audience (especially when live sports is involved), we're continuing to see more consumers shift into the streaming and digital spaces to consume content.
The pandemic highlighted how turnkey programmatic media can be, and with the ever-growing need of an omnichannel approach, we expect traditionally bought media channels like out of home and linear television to shift more towards programmatic buying in 2022. Programmatic digital out-of-home (pDOOH) is expected to jump 85% YoY according to eMarketer. pDOOH will see exponential growth as publisher and technology partners began to check off more boxes for advertisers. That being said, advertisers will need to flex their creative muscles in terms of data strategy in this space, so it may remain experimental for a while yet. Programmatic Linear Television will also see an increase in adoption this year, including at the local level as more networks jump on board with this approach in 2022.
Data-driven attribution will become the standard
In 2021, Google announced that data-driven attribution (DDA) will be becoming the default setting in Google Ads for advertisers, though other settings (last click, time-decay, etc.) are still available. Previously, there was also a minimum data threshold to run DDA, but that has been abolished in this new update. By removing this barrier, Google made room for more advertisers to use this model. This will be especially impactful for advertisers with long purchase journeys and more touchpoints, since it gives a more holistic view of the path a customer takes along the funnel.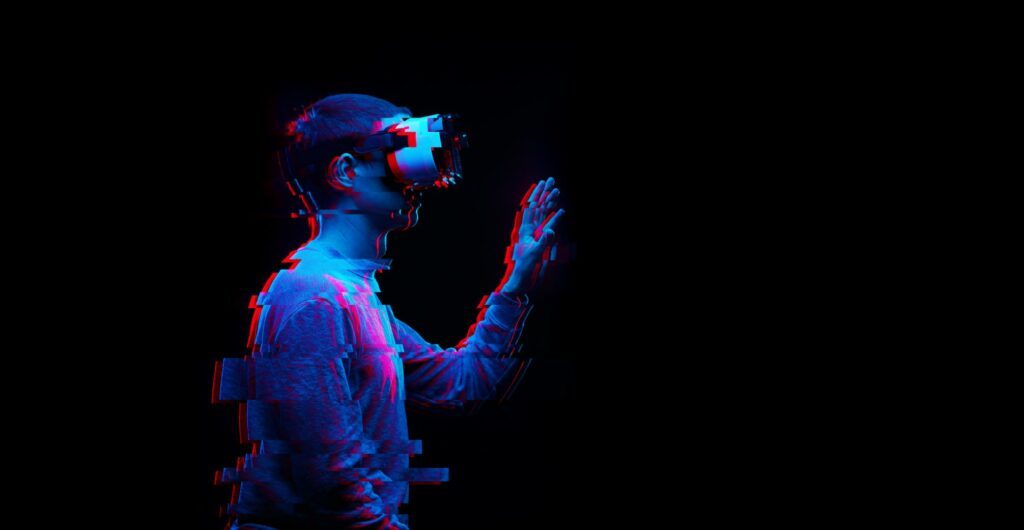 The Metaverse will lead us into the next age of online (and experiential) advertising
Brands have been integrating their products into virtual and augmented environments for years. From video games, to AR, to VR, much has been tested on this front over the past eight years (think interactive virtual brand stories and experiences to recent NFT executions like branded skins for video game avatars). But the Metaverse promises to push those piecemeal and often niche executions more into the mainstream, while also bringing boatloads of new virtual commerce opportunities for brands. The road bump of course is that for this dream to become a reality, more brands and the broader public need to understand and adopt metaverse-friendly technologies and behaviors (VR, AR, online gaming, etc.).
You might say then that 2022 is all about getting brands and advertisers to take a step back from their one-off virtual marketing efforts to now see the big picture and potential of the Metaverse. The pump has been primed for years. Now the big infrastructure work has begun in earnest, and it will pave the way for radically different methods of social connection and commerce. So if you're a CPG, entertainment, or retail-aligned brand, you should definitely give more serious consideration in 2022 to how virtual brand engagements can form more unique connections with your audiences. And even if you don't fall into those ripe categories, keeping a finger on the pulse of change in this space should certainly make your 2022 to-do list.
Future-Proofing Never Stops
No matter which media and marketing approaches you're prioritizing for 2022, the year ahead is certain to throw some curveballs. Reach out if you have any questions about how the trends above may impact your efforts, or if you'd just like to have a smart chat about the opportunities ahead.